Dettagli
Regolatore di carica studiato per essere collegato tra un pannello solare 12 V / DC e caricare 1 o 2 batterie al piombo evitandone il sovraccarico. Se vengono collegate 2 batterie la corrente di carica arriva a 8A ed esse vengono caricate separatamente. La batteria con tensione più bassa riceve sempre più corrente di carica bilanciando entrambe le batterie ed ottenendo la stessa carica. Con display a LED e ad alta capacità di ricarica: max. 8A con due batterie o 16 A con due batterie.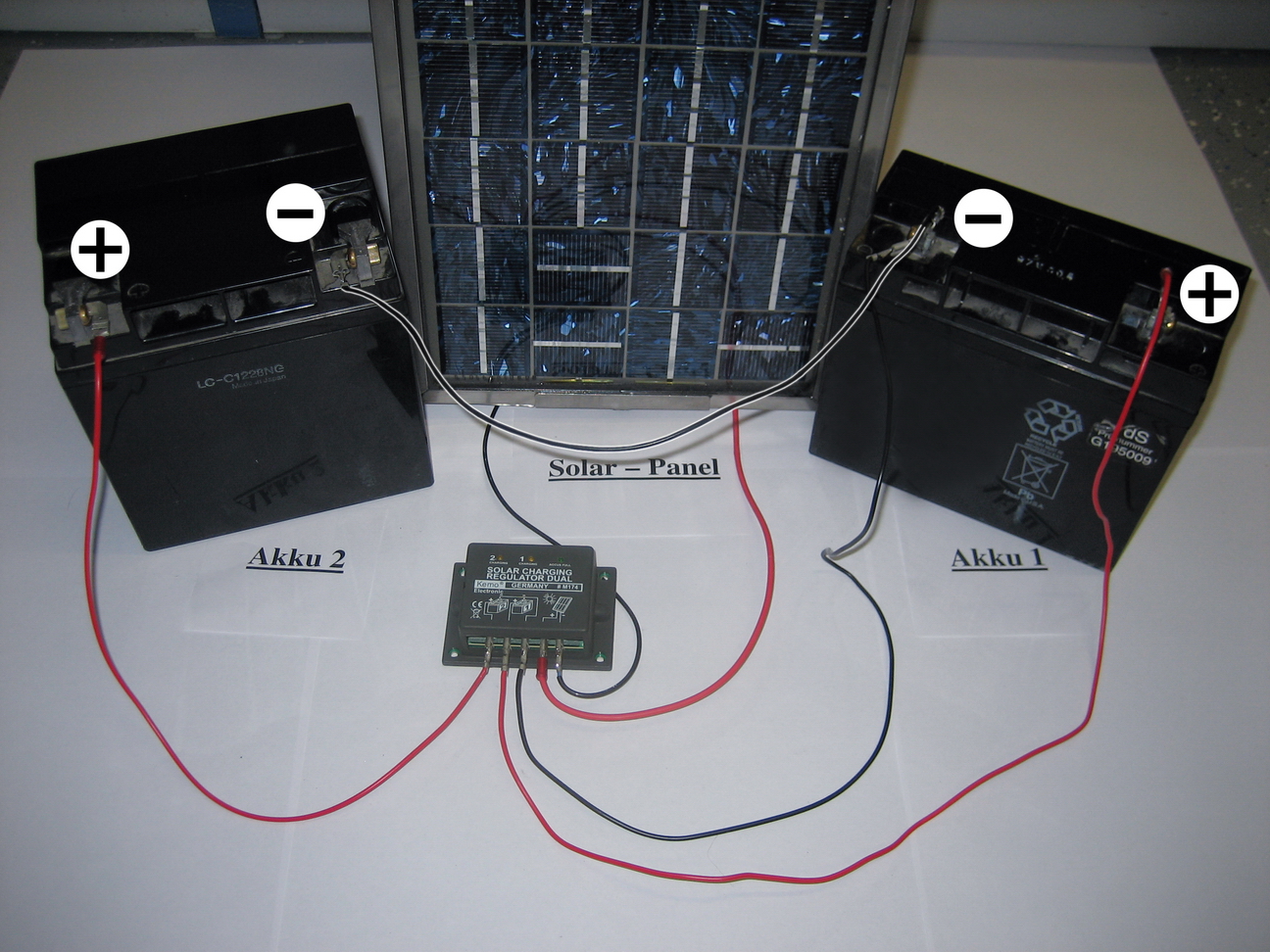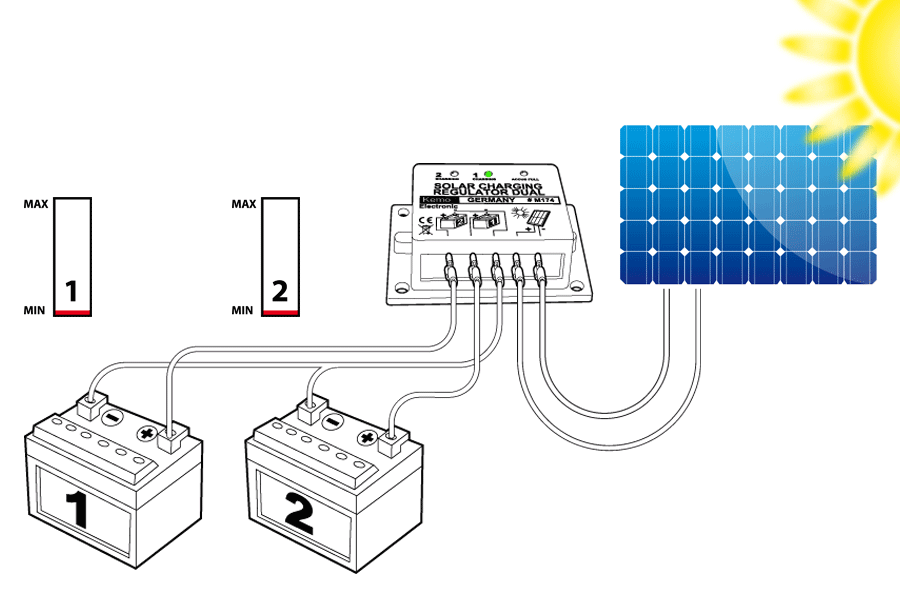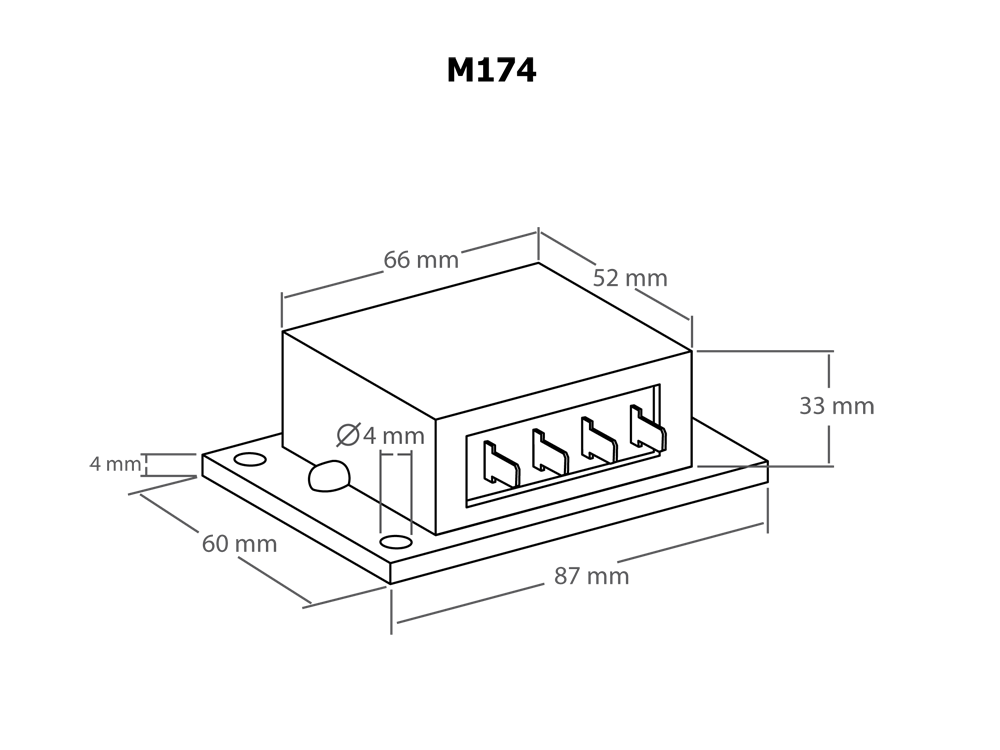 SPECIFICHE:
Tensione ingresso: pannelli fotovoltaici solari con tensione da 15V a 30V DC a circuito aperto e sole pieno, voltaggio di targa 12V DC

Massima corrente di carica totale massimo 16A (o 2 batterie a massimo 8A). Nel caso di una batteria 16A è necessario collegare in parallelo gli output del dispositivo.

Connessioni per 1 o 2 batterie 12V. Nel caso di batteria singola entrambi gli output vanno collegati in parallelo alla batteria

Display a led di indicazione batteria carica per ogni output e led di indicazione batterie completamente cariche

Raffreddamento necessario tramite dissipatore (non fornito) in caso di correnti maggiori di 4A. In tal caso il modulo va collegato con opportune viti (non fornite) ad un dissipatore di calore con superficie di almeno 300 cm quadrati (non fornito) nella parte inferiore metallica.

Regolatore di carica studiato per l'uso con BATTERIE AL PIOMBO

Necessario l'utilizzo di un fusibile di sicurezza da 16A (non fornito)

Attivazione carica a tensione batteria minore di 12,9V (tolleranza 5%)

Disattivazione carica batteria (batteria caricata) a tensione di circa14,2V (tolleranza 5%)

Corrente assorbita dal dispositivo < 2mA

Protezione da correnti inverse (diodi esterni non necessari)

Dimensioni ca. 87 x 60 x 33 mm (con base di montaggio dissipatore)
NOTE DI MONTAGGIO DISSIPATORE (se necessario)

Depending on the load the module heats up. The heat is dissipated from the aluminum plate at the bottom of the module. Under certain circumstances it must be mounted on a cooling surface according to installation instructions. It is important that the module is fixed with 4 M3 screws (or 2.9mm metal screws) on the cooling surface. This may be the back wall of a metal casing. The aluminum plate on the bottom of the module must not bend, do not use larger screws and do not drill larger holes. The screw heads must rest on the plate of the module, rather than on the plastic edge of the module! During assembly, the module should not be curled up (if the ground is not flat). The reason: on the inside of the aluminum base of the module the thin insulating layer are directly soldered on the electronic SMD components. When the aluminum floor of the module curls up, the joints and the module start loosen and the module is defective. Please ensure that the maximum specified temperature (as specified in the module's description) is not exceeded. Otherwise apply a larger cooling plate.