 
Remote controlled Wi-Fi socket, control, timer, smartphone, tablet consumption meter
Wi-Fi socket with energy consumption meter. It allows you to turn on and off, both via the internet and via the local network, any 220 Vac load with a maximum power of 3500 Watts through a smartphone or tablet (simply download the free App from your store, without any registration).
Secure payments
You can pay safely by Card, PayPal, Amazon Pay or Bank Transfer
Delivery policy
Express shipments with DHL, BRT, GLS
Return policy
You have 15 days from delivery to return the product if you are not satisfied
Presa Wi-Fi con misuratore di consumo energetico. Permette di accendere e spegnere, sia attraverso internet e sia mediante rete locale, qualsiasi carico a 220 Vac con potenza massima di 3500 Watt attraverso uno smartphone o tablet (è sufficiente scaricare l'App gratuita dal proprio store, senza alcuna registrazione). La presa si può connettere direttamente ad un Wi-Fi o un Router/AP (Access Point), oppure essere utilizzata come punto di accesso diretto (Access Point) per una connessione diretta.
Possono essere connessi in contemporanea più dispositivi alla stessa presa.

Un utente connesso può essere registrato come amministratore. L'amministratore può dare la possibilità agli altri utenti di avere il controllo completo dell'unità oppure solo di monitorare lo stato.

Indicazione del numero di utenti connessi/disconnessi tra quelli associati al dispositivo.

Possibilità di gestire in modo programmato l'attivazione/disattivazione della presa, mediante impostazione di programmi.

Controllo manuale dell'uscita tramite il pulsante presente sulla presa.

Grafico dei consumi con funzione di zoom sul grafico.

Possibilità di associare un nome ad ogni singola presa e ad ogni singolo utente connesso, per semplificare l'identificazione.

In caso di blackout, al ritorno della tensione, l'uscita non viene ripristinata.

Nessuna registrazione necessaria.
NON RICHIEDE CONFIGURAZIONI DI ROUTER, IP FISSI o IP PUBBLICI, è sufficiente un collegamento internet.
Ideale per controllare luci, caldaie, elettrodomestici e qualsiasi apparato elettrico alimentato da rete elettrica.
Necessiti di un Access Point WiFi? Li trovi qui: EBAY | MECTRONICA STORE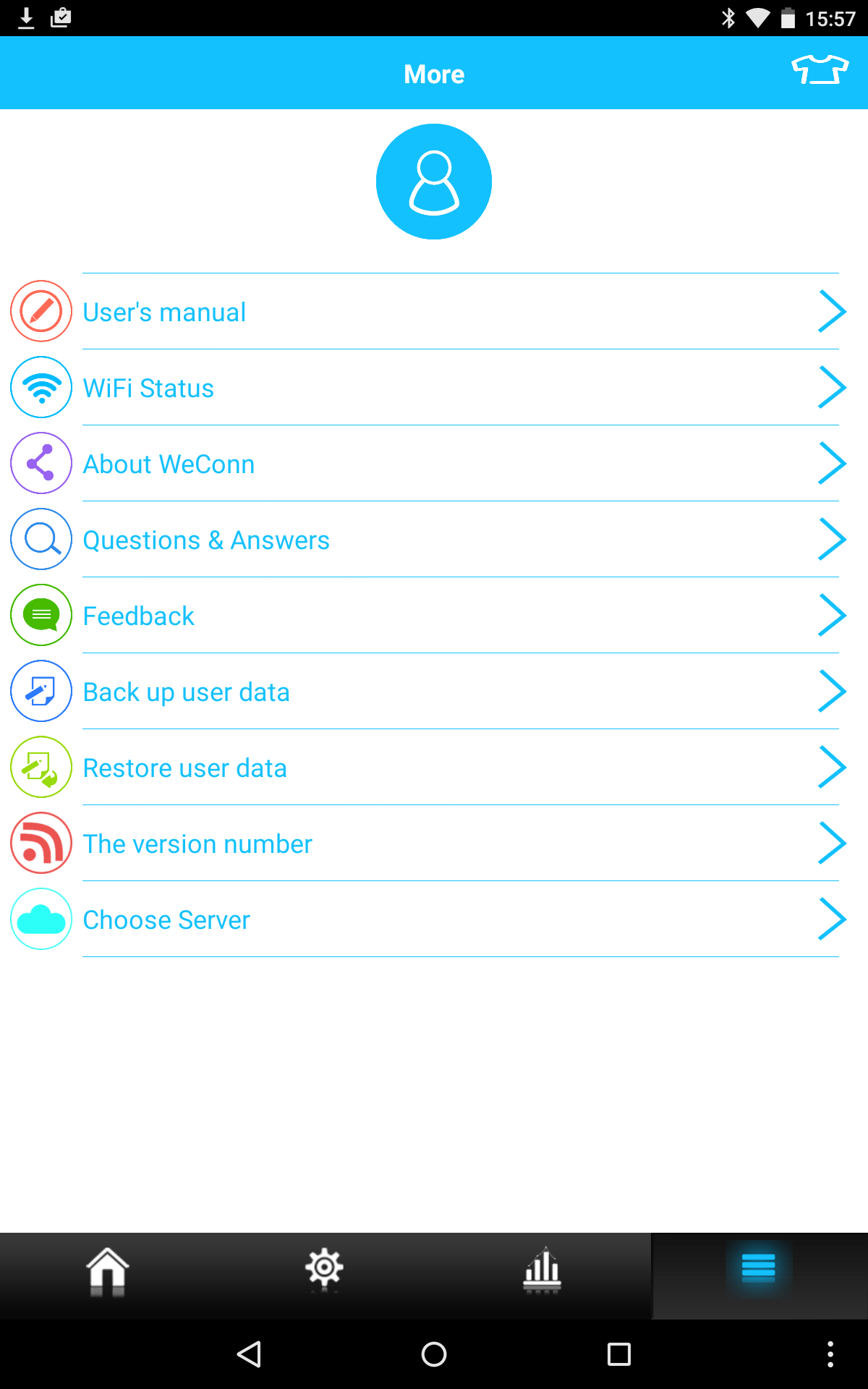 Specifiche tecniche
Alimentazione: 230 Vac / 50 Hz

Potenza massima applicabile: 3500 W / 16 A

Frequenza di lavoro: ISM 2.412-2483.5 GHz

Wi-Fi: standard IEE802.11 b/g/n

Sicurezza: Mac Encryption; WEP, WAPI, TKIP and AES

Funzione controllo locale (lan) e remoto (internet) con switch automatico

Modalità di connessione sia diretta che tramite AP

Funzione timer ON- OFF settimanale tramite APP

Misuratore di consumo integrato consultabile tramite APP

Controllo multiutente

Possibilità di consultazione dei consumi storici

Supporto scenari di più prese

Copertura: fino a 10 metri

Dimensioni (mm): 101x87x51

Peso: 137 g
By
Alessandro V.
on 28 Nov. 2016 (
Remote controlled Wi-Fi socket, control, timer, smartphone, tablet consumption meter
) :
in linea di massima buon prodotto, non per grossi elettrodomestici
semplice da configurare tramite app, ha il difetto che se vi sono sbalzi dovuti all'accensione di un grosso elettrodomestico (lavastiviglie,forno, ecc) si spegne da solo.Se si potesse bloccare su ON sarebbe eccezionale.